Who
Situation
Transit traffic in internet networks is becoming increasingly volatile with frequent changes in incoming and outgoing traffic. A sudden drop in your network's traffic could mean one of two things: Your customer has set up direct peerings or your competitors have established a shorter route.
Challenge
Establish direct peering to win back lost traffic, ensuring your customer doesn't terminate the underutilized port.
Solution
The commercial team monitors the traffic closely in Flow Explorer to get a holistic view of the network reacting swiftly to traffic shifts.
Peering manager / account manager of an existing customer bookmarks the filtered customer AS to monitor the traffic every day and notices a drop in traffic.
Peering manager reaches out to the customer to enquire about the traffic drop and negotiate a better PNI contract with the customer, making sure all important routes are directly connected
Results
Increased port utilization per customer
Minimized churn
Satisfied customers
Takeaway
With BENOCS Flow Analytics you can closely monitor traffic traversing your network and react fast to sudden changes in traffic volumes. With the Customer Portal you can establish collaboration between customers and transit providers, leading to increased customer satisfaction.
"BENOCS provides us with historical and real time granularity of the source, destination and routing of all traffic crossing the extensive RETN network. As a major global transit provider this breadth of information is invaluable in network planning, problem solving and providing our customer with bespoke efficient pricing and support according to their specific traffic profiles."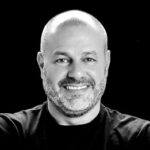 Mario Kohl
Chief Sales Officer
RETN