Who
Situation
The complexity of internet networks is higher than ever before, making it increasingly difficult to identify business opportunities that would otherwise pass by unnoticed.
In providing end-to-end visibility of traffic flowing through your network, BENOCS Analytics helps you to optimize your network connections, saving you money and getting your traffic travelling faster and smoother through the network and beyond the edge.
Challenge
An IP Transit sales manager has little visibility to assess which of the several subscriber-access networks (that are reachable indirectly through peers and upstream networks) could qualify for IP Transit sales.
Solution
Commercial team identifies several networks as targets
Peering executives use compelling data from Analytics to display the advantages of their IP-Transit service.
Result
The sales manager successfully adds several networks as new customers in the network.
Takeaway
By deploying BENOCS Analytics in their network, peering and sales managers can easily identify peering partners and customers. This increases the QoS significantly, while at the same time growing revenues and reducing IP-transit costs.
"Our customers were delighted with the intuitive Sankey Diagram from BENOCS Analytics, finding it self-explanatory. BENOCS is customer friendly and easy to understand."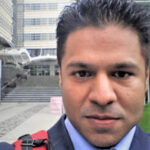 Moe Kadri
Head of Strategic Business Development
Deutsche Telekom